People To See in The Plateau Valley
Business Directory ~ Sponsors ~ Service Directory
Current edition of THE Plateau Valley.com Post
PV Spirit Winner May 2013
Small Business Owner > Forrest Towns
Forrest Towns, owner of Valley Ranch Supply, is The Plateau Valley.com's May Community Business Hero.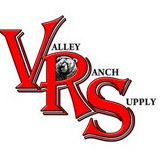 Forrest Towns is the owner of Valley Ranch Supply
You can tell when you walk into Valley Ranch Supply that Forrey heartily supports the youth in the Plateau Valley, as well as any neighborly cause.
Forrest Towns has generously shown his support to 4-H members, students participating in school events, Mesa County 4-H & FFA Livestock Sale, rodeos, gymkhanas, FFA & 4-H activities, veterans, and only he knows how many other community causes! If you just stop in at Valley Ranch Supply and meet him, you'll find a new friend.
If you mention Forrey to someone in or from the Plateau Valley, more than likely you're going to hear something good, like "he's someone you can trust to take care of your kids like you would" or "he's fair with everyone, and wants to get you a good deal".
Be sure to stop at Valley Ranch Supply the next time you're driving between Plateau City and Collbran!
Valley Ranch Supply
57454 Hwy 330
Hours: 6am-6pm
970-487-3000
PV Spirit Winners for May - individuals: Jerry & Debbie Hamm Read More
PV Voices... PV Spirit

Submit your POV ~ Win a prize, perhaps!
What business or person in the Plateau Valley do you think does the most for the community? Please Tell Us!
Go ahead! GIVE US YOUR POV!
Replies to this question will be automatically entered in the PV Spirit-POV-Voices Drawing.
Entries close at midnight (MDT/MT) on the 24th of each month; entries received after the deadline and non-winning entries are entered in the next month's drawing.
PV Voices - Stellar PV Spirit
Mike Currier Ranch
Nichols Electrical Service
Ole Dad's Liquor Store
PV Ranch
RP Services
Shear Inc
Spangler Ranches
Splish Splash Dog Bath
Sunnyside Production LLC
T&K Excavating
The Drive-In
Thunder Mountain Lodge & Restaurant
Tom & Julia Cox
Twisted Sisters Grub Box
United Country Realty
Valley Ranch Supply
Walck Ranches
Dean Walck, Author & Historian
Walters Ranches
Warren Bruton's Guide Service
Young Brothers Ranches
We applaud all of these families & businesses that supported the 2011 Mesa County Livestock Sale.

Alpine Motel (2x2 Inc)
Anderson Hereford Ranch
B&E Sales & Distributing
Big Creek Mechanical
Black Carriage Furniture
Bob Orton Dump Truck Service
Bridgett's Pilot Car Service
Central Service, LLC
Collbran Auto Parts
Collbran Creamery, LTD
Collbran Locker
Collbran Storage & Pre-paid Legal
Collbran Supply
Drs. Dennison
EnCana
Esperanza Ranch (the Hamm family)
FCI Constructors, Inc
Fosburgh Drywall & Construction
Foss Heavy Haul Trucking
Fresh Colorado Beef
Gross Excavating Inc
Grumpy's Tree Farm
Himes Drilling
Julius Ag Inc
Kahill Inc
Laramie Energy
Larry & Sheryl Palmer
McDaniel Ranches
McElwain Family
Home | About |PV Posts | PV Voices | PV Rocks | PV Rolls | PV Rules | PV Spirit | Things to DO | Places to GO | People to SEE| Contact Us
Plateau Valley Businesses & Orgs Directory | From PV? Get Listed | Enhance Listing | Offer Prizes/Sponsor Contests | Add Ads | Email Login