PV Events to be Announced
Check to see if your event is already posted
Please submit your event info as early as you know details!
We'll post your flyer online for free too!
PV Sponsors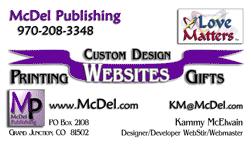 Sponsor Details - reserve your page online.
Contact Kammy at 970-628-4883 for more details or to be a prize sponsor.